Win a MyPropertyId Registry Kit!
Win a MyPropertyId Registry Kit!
I realize we are living in a global pandemic and everything is not as it used to be but one thing has not changed – theft. Thousands of items are stolen from homes and bags every day and not even a pandemic will stop thieves. Theft is not the only reason technology is lost. With the increased use, and the family each having a phone or iPad, the chance of something of value being lost is increased. I have two boys, one being a teen, which means double the technology and double the problems. It is important that we find a way to track our items if they are lost or stolen. This is where MyPropertyId comes in.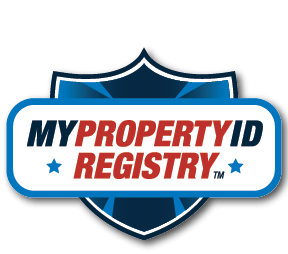 How Does it Work?
MyPropertyId is a one time low cost theft protection for all your technology items. You simply purchase a plan and submit your serial numbers into your secure database. The simple act of registering serial numbers, labeling property and posting warning signs, renders your valuables nearly useless to a thief for resale. In the event that your items are stolen, you can simply print out a report and provide this to police. The police can then enter your serial numbers into the FBI database (NCIC) which tracks all found and pawned items. If your items are sold to a pawn shop or found, they will be matched up to the serial numbers and returned to you. Its that easy!
Why I love MyPropertyId
Its easy to use and easy to do. Just order your kit, setup your account, enter your items, and you are done!
There is no monthly fee for storing your site. You pay once and have your items tracked for the life of the technology.
Tagging works! Companies have been tagging company pcs and phones for years with great recovery success. You can have the same results.
The whole family can get involved. My little one enjoyed placing the stickers on our items.
What If I Just Lost my Technology?
MyPropertyID can help. These handy dandy tags will be added to all your technology items. When your property is lost, the Good Samaritan can contact MyPropertyID by using the information on the tag. MyPropertyID can then notify you that your property has been found without revealing any of your personal information to anyone. It really is that easy.
How Much Does It Cost?
There are many plans available to fit your needs. Maybe you only need a few items tracked? Then the Personal Plan might work for you. Need more items tracked? There are plenty of plans available. Remember, this is a onetime flat fee with no monthly charges and no hidden costs. Even shipping is included.
Win a MyPropertyID Personal Plan
You heard it right. I have 10 – yes 10 – personal plans that I will be giving away to my readers.
This plan includes:
10 ID labels with tracking numbers
4 removable interior window cling stickers
3 exterior label stickers
1 metal tag for key ring or fob
Instructions to set up the asset tags online
Winners will be contacted within 48 hours of the contest ending with a special 1 time use code and instructions on how to receive your prize.
***Disclosure: We received the Personal Plan Kit from My Property ID Registry for review. All opinions in this post are my own.***