Tips on Buying a New or Used Car
Tips on Buying a New or Used Car
SPONSORED POST
As much as we may hate to do it – there comes a time when you have to go out and buy a new (or newer) car. I know I am dreading that day. I have had the same car – which I love – for over 14 years and I do not plan to trade it in anytime soon.  Though, I know that day will come soon so I wanted to share my tips on buying a new or used car.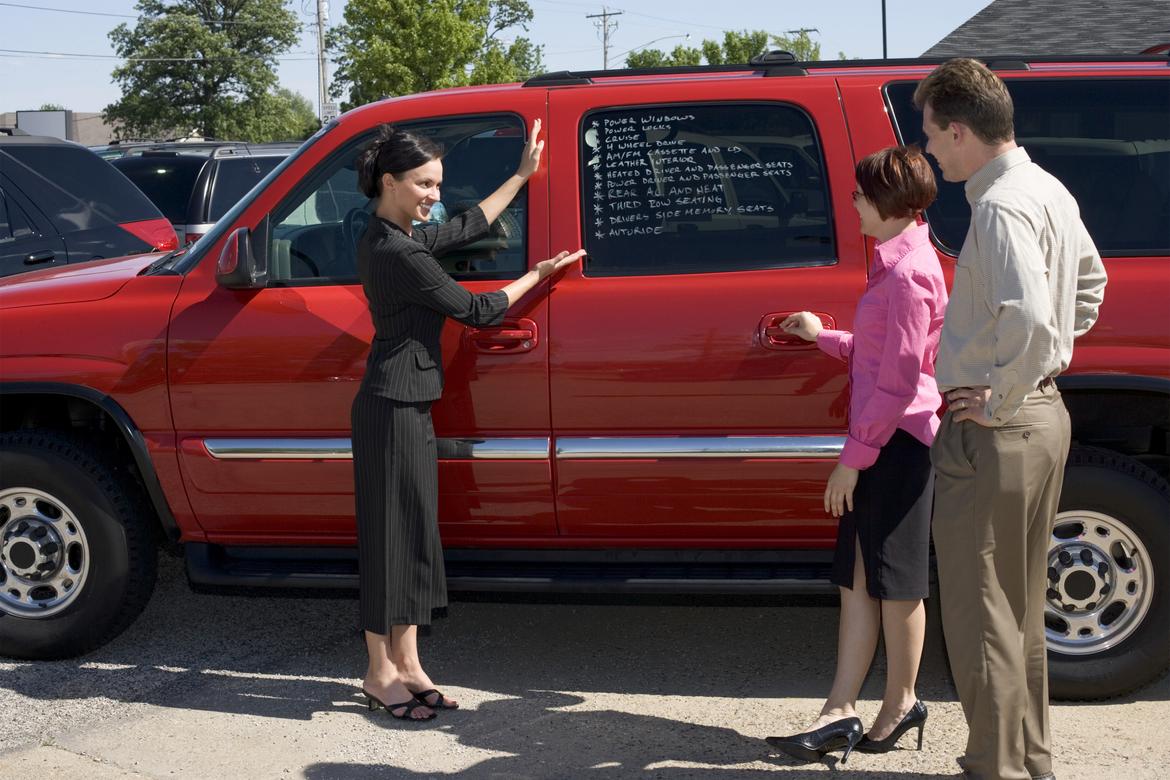 1 – TALK ABOUT IT
Are you going to share ownership with your significant other? If yes, talk about what YOU want in a car. Maybe you need room for that extra car seat. Maybe you need storage for the weekly farmer's market. Whatever your need, make a list of what is most important so you know what you need to be happy.
2 – CHECK YOUR BUDGET
You should always do a check of your budget to see what your buying power is. You never want to go out and just buy a car. Instead, take the time to review your bills. Maybe can pay off that extra credit card which will give you more buying power. Maybe selling some unused items in your house will give you a bigger down payment. Once you have the numbers, visit your local bank and get pre-approved. This is a great way to stay on budget and to know what your buying power really is.
3 – DO YOUR RESEARCH
Now that you know your buying power and what type of features you are in need of, it is time to do the research. Great websites like cars.com allow you to research all the cars in your area for prices and availability. Cars.com  also has great features like Car Seat Safety Check which Certified child passenger safety technicians conduct hands-on tests of a car's Latch system and check the vehicle's ability to accommodate different types of car seats right on your pc.
4 – TEST DRIVE
Now that you are armed with your spending power, what you want in a car, and your research – you are ready to test drive. I recommend that you test drive as many cars as you see fit and take a friend. I know I have gone to dealerships with my ideal car in mind only to test drive it and be completely disappointed. A short drive will help you make the right decision. Also – check out the trunk and make sure it has the room you need. Sit in the back seat and make sure it has the leg room you need. Make sure this car will fit your every need and want you require. If it does not, move on to the next one.
5 – SIT ON IT
Ok, don't literally sit on it but don't feel pressured to make a decision right away. Take an hour or so and leave the dealership. Grab yourself a Starbucks and think about what makes that car so perfect for you. If you find yourself trying to convince yourself to buy the car – do not buy the car. You will know when you have found the perfect car because there will be no decision to make – you will know.